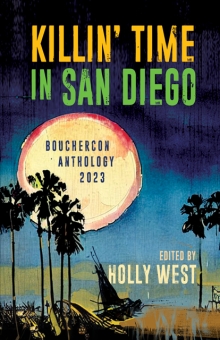 Welcome to San Diego, where the perpetual sunshine blurs the line between good and evil, and sin and redemption are two sides of the same golden coin.
Killin' Time in San Diego is a gripping anthology edited by Holly West, featuring twenty of today's best crime and mystery writers. Published in conjunction with Bouchercon 2023, this new anthology peels back the postcard-perfect image of San Diego to expose its darker side.
With contributions from #1 New York Times bestseller C.J. Box and the Edgar-award-winning author Naomi Hirahara, plus a new story from Ann Cleeves OBE, published for the first time in the U.S., Killin' Time in San Diego showcases an impressive lineup of writers, including Mary Keenan, C.W. Blackwell, J.R. Sanders, John M. Floyd, Kathy A. Norris, Kathleen L. Asay, L.H. Dillman, Richie Narvaez, Wesley Brown, Désirée Zamorano, James Thorpe, Kim Keeline, Victoria Weisfeld, Anne-Marie Campbell, Jennifer Berg, Tim P. Walker, and Emilya Naymark.
From the haunted hallways of the Hotel del Coronado to the tranquil gardens of Balboa Park, from the opulent estates of La Jolla to the bustling Gaslamp Quarter, Killin' Time in San Diego is your ticket to the hidden side of "America's Finest City."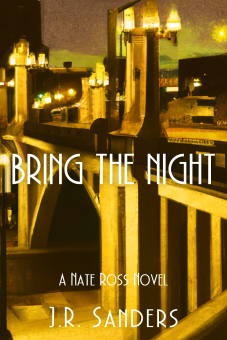 "Suicide was all the rage in L.A. the summer of '39."

When an oddball sister and brother hire him to find out if their father's suicide was suicide, private investigator Nate Ross figures he's in for an easy job. That is, until he discovers that the evidence doesn't add up and the cops - who are strangely cooperative - have rubber-stamped the case and filed it away.
Soon Nate's dealing with crooks on the lam, dodging local bigwigs and shady lawyers, and chasing a clear-cut case of murder. Meanwhile, he wrestles with a conflict of interest as he's forced to investigate his own client.
The more threads he pulls, the more things threaten to unravel completely. But with the help of old sidekicks, and a couple of new ones, Nate may get to the truth first. If he doesn't die trying.